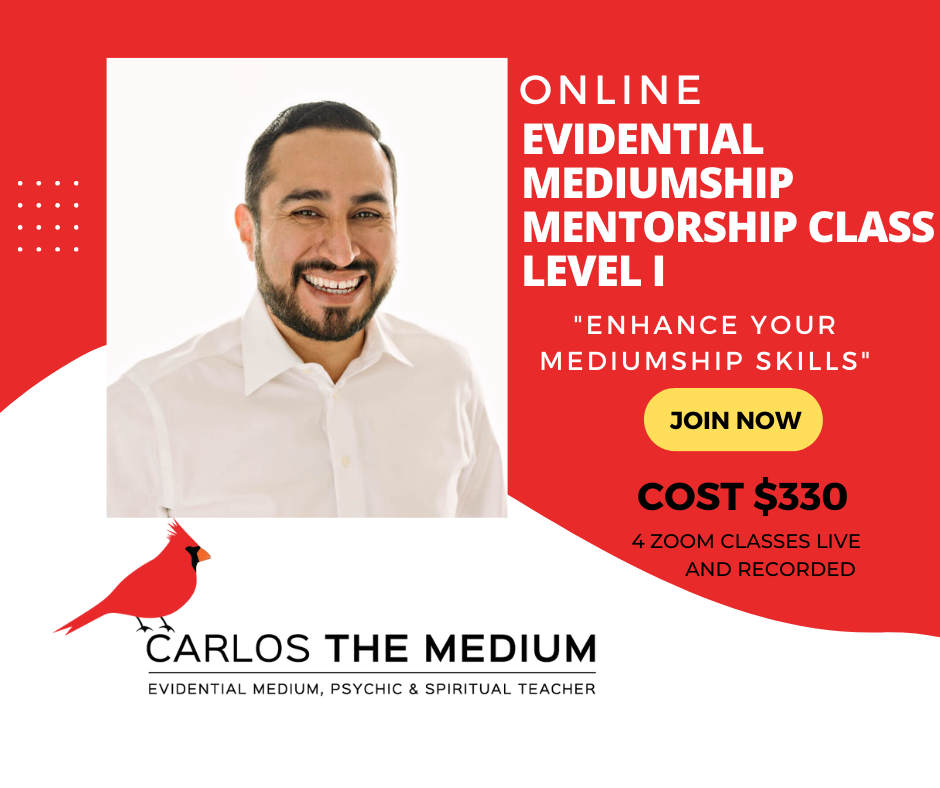 4 live online classes on Zoom
*recorded for later viewing
Sunday, December 12th, 2021
If you're interested in learning how to connect on your own with your loved ones in Spirit or you're already a metaphysical student or holistic practitioner who is seeking to expand your mediumship knowledge, skills and abilities then is a great opportunity to learn and train with Carlos.
This online class is designed for those seeking to learn and explore mediumship from the evidential lens and perspective. This class focuses on the fundamentals and mechanics of how Spirit connects with us evidentially but also examining how to recognize and employ the subtle vibrations Spirit uses to connect with our clairvoyant senses in order to validate a departed loved one and deliver a message for us.
Topics include mediumship communication process, energy in evidential mediumship, expanding clairvoyant senses, spirit connectivity tools and techniques, evidential spirit validation methods, psychic versus mediumship analysis, evidential mediumship private reading analysis and much more. The final class will consist of a practicum for students to practice evidential spirit communications and receive positive feedback.
Class Schedule and Outline (2021)
(All classes online on Zoom)
To signup submit your payment below via PayPal
Online Evidential Mediumship Mentorship Class: Level 1